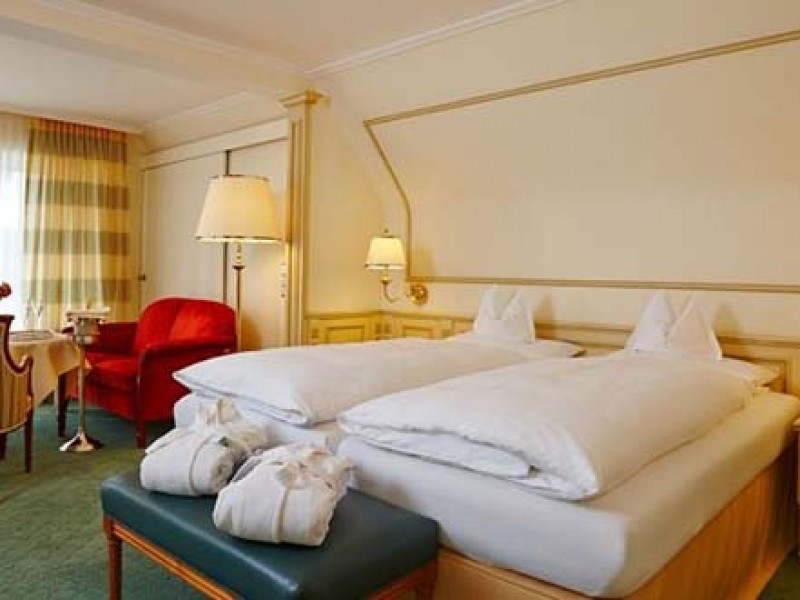 04.01.2018 - 20.12.2018
Sunday to Thursday
4 nights in a comfort room, pool breakfast, 6 courses dinner menu, thermal spa, relaxation with Pilates und Yoga, sports program like Nordic walking, water gymnastics, special holiday events
Sunday to Thursday

Reppert´s Special Week includes
Welcome aperitif
4x nights in the comfort double room
intervertebral discs friendly matresses
Pampering half board plus and buffet at midday
bath robe - shoe size selectable, wellness-bag with bath- and sauna towel
free WLAN and LAN in every room and at the hotel
Satellite TV super LCD from "Grundig" with over 100 international programms 2x CH ,11x F, 2x L, 5 x I; and ca. 60 radio channels Stereo
DVD player available on request
pool breakfast at the garden-pool, daily newspaper
fruit, delicous dry fruit, juices, tea-bar
coffee specialities (Coffee, Cappuccino, Espresso, milk-coffee, chocolate and coffee with choco) and several Black Forest water for connoisseurs the whole day
breakfast till 12 am with great buffet
thermal bath Jungbrunnen for body and soul - daily from 7 am
We offer delicious dinner menus every day - choose between 4 menus with 6 courses
quality fish, delicious poultry, creative meat dishes and vegetarian menus predominantly with regional produce
Wednesday our kitchen team with Mr. Pickert will prepare a gourmet-menu for you.
Relaxation with Pilates and Yoga, sporting activities with Nordic Walking and water gymnastics
In-house programs with hiking, trips and exlusive slide presentation with Mr. Reppert.
Ride fast and also get relaxation with our additional offer: "Relax & bike" for € 38,00:
1 massage and 1/2 day E-Bike