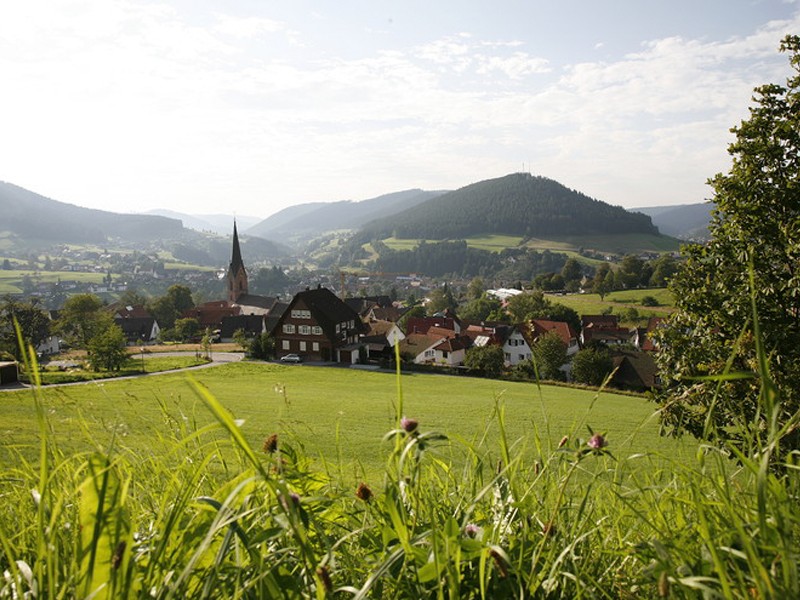 Baiersbronn - Black Forest
Baiersbronn, surrounded by hills and shallow valleys, is the largest forested tourism community of Baden-Württemberg. Known for its family-friendly, versatile active sports facilities, first class hotels and excellent spa expertise, Baiersbronn is also a heaven for gourmets.

Hiking

A network of over 500 km of marked hiking trails and small, romantic paths with superb
viewpoints invite you to explore the landscape (457-1154 m) with five ice-aged lakes. Managed hiking huts such as the "Glasmännlehütte" located on the "Stöckerkopf" invite one to a "Vesper" (snack) and a refreshing beer or glass of wine. The local Hiking Information Centre offers guided hiking tours.

Mountain biking in the hiking heaven of Baiersbronn

Anyone who would like to experience Baiersbronn on two wheels will find themselves in the hiking heaven - eleven tours with over 400 kilometers and with up to 30 percent single trails await to be discovered. The designated tours are between 13 and 81 kilometers long and offer a variety for families, beginners and experienced mountain bikers. Wide forest and gravel paths alternate with narrow single trails and technically demanding passages. 63 percent of the signposted trails are shared by hikers and mountain bikers. The focus is clearly on the common experience of nature and consideration under the motto of the initiative of the same name "Experience nature together". In some places there are parallel sections for hikers and mountain bikers. Everyone comes together again at shared adventure points such as resting and viewing areas as well as hikers' huts. This represents a particular added value for families, for example, where some of the family members would like to bike and the others would like to hike.

Culinary highlights

A total of 8 Michelin stars are distributed over three chief cooks in Baiersbronn. Torsten Michel (3-stars, Hotel Traube Tonbach), Claus-Peter Lumpp (3-stars, Hotel Bareiss), Jörg Sackmann (1 star, Hotel Sackmann) and Florian Stolte (1 star, Hotel Traube Tonbach) will make your stay in Baiersbronn to a true culinary delight tour. But of course not only the "Star-Cooks" dominate the culinary scene - also the chefs in the numerous hotels, restaurants and inns cook the delicious swabian cuisine.

Wellness

A numerous amount of hotels offer wide ranged wellness programs reaching from full body massages over to saunas within charcoal-stack-styled saunas up to a "Zuberbad" (traditional tub-bath). You'll definitely bring your body into swing again.

Family & Children

A kingdom for kids: 5 outdoor pools, over 20 playgrounds, Murgel's playhouse (guest kindergarten), miniature golf courses, Hauff's Fairy Tale Museum, an extensive children's holiday program, ice-rink, and numerous family accommodations welcome you warmly for a stay in Baiersbronn.

Sports

Whether hiking, mountainbiking, inline skating, paragliding, snowshoeing ... Baiersbronn offers so many opportunities to be athletic, that the holidays are almost always to short.